Get
Professional Hoarding Cleanup Service
Today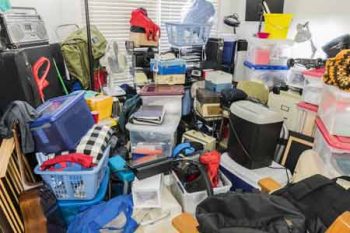 At Health Point Cleaning Solutions, we understand that a person suffering from a hoarding disorder can experience long-term difficulties. Severe problems with hoarding can affect a person's social life, including their work, family, and personal relationships. Additionally, there are potential health risks associated with excessive hoarding, including fire hazards, tripping, falling items, and numerous biohazards. Our team takes all of this into account when providing our cleaning services. We are understanding and compassionate with your property, possessions, and other items. If you or someone you know is suffering from a hoarding disorder and ready to take the next step in the process, give us a call. We provide professional hoarding cleaning services in Phoenix and the surrounding areas.
We Are Your Local
Hoarders Cleaning Company
In Phoenix
When our team arrives at your residence, we will evaluate the property to determine its condition regarding biohazards and other dangerous situations. Our team will begin decluttering and cleaning one room at a time, sorting item by item, removing any trash, and neatly organizing your other possessions. At Health Point Cleaning, we take safety very seriously, which is why our cleaning technicians always wear the proper personal protective equipment during all of our hoarding cleanup services. Our team will also bring professional-grade cleaning equipment and supplies. We follow industry-level safety precautions for any type of mold, bacteria, or structural damage that we find. When you're ready to begin a cleaner, safer, and healthier life, call the experts at Health Point Cleaning Solutions.
The Search For
Hoarder Cleaning Services Near Me
Is Over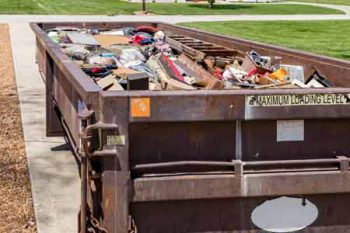 Health Point Cleaning Solutions is the industry leader in hoarding cleanup. This task can be challenging as it often requires effectively removing and disposing of large volumes of potentially hazardous materials. Clutter and junk removal, usually associated with hoarding, typically involve cleaning a building or residence that has become uninhabitable. The hazardous debris often contains mold, decayed foods, feces, urine, insects, and vermin. This waste must be handled appropriately, transported safely, and disposed of properly according to all discarding requirements of biohazardous materials.
This is not a job for the untrained layperson. The task of cleaning a home affected by hoarding can be challenging and often impossible for someone untrained in cleaning, decontamination, and odor removal. After the area has been thoroughly inspected, the disinfection, removal, disposal, and remediation plan can be organized and executed. All of our personnel are properly equipped with the appropriate PPE, tools, equipment, and supplies. They have a thorough understanding of the protocols for removing, organizing, and disinfecting the items and area. Don't let excess clutter and debris ruin your home and livelihood. Our team is standing by to provide you with expert hoarding cleaning services in Phoenix.
Hoarding Cleanup Costs
Health Point Cleaning Solutions works with several different insurance companies, and we are often able to facilitate your claim directly with your insurance company. If insurance covers the cost of our services, the only payment required from you will be your policy deductible. If insurance coverage is not available, we do offer several different payment plans, which generally suit most budgets.
For your health and safety, before you attempt to clean a hoarding or scene cluttered with excess property, trash, and personal effects, speak with a certified technician. We have trained personnel standing by 24 hours a day to answer your questions.