Give Us A Call For Commercial Carpet Cleaning Services Today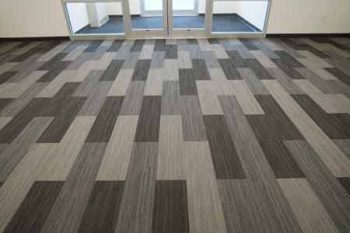 If your carpet, area rug, or upholstered furniture is looking stained, dull, and lifeless, our team at Health Point Cleaning Solutions can help. Deep cleaning your carpets, rugs, and upholstery not only restores and maintains the appearance of your facility but also extends the life of your surfaces and saves you money over time. While daily and weekly general maintenance is important, nothing compares to the professional commercial cleaning that our technicians offer. Searching for the right carpet cleaning service in Mesa begins and ends with Health Point. Call today to make an appointment with your local cleaning professionals!
Benefits Of Carpet And Upholstery Cleaning
Our professional carpet cleaning provides an array of benefits to our customers, and we look forward to extending our services to you as well.
Your carpets are an investment, and it is important to maintain them properly. Clean carpets will look better and last longer, avoiding costly replacements.
It's been stated time and time again that appearances in the workplace are crucial. With the appropriate upkeep, your property will continuously boast a clean and respectable environment.
Carpet fibers collect and trap just about anything that comes in contact with them, including dust, mold, oils, and allergens. Commercial carpet cleaning removes all of these contaminants and provides a healthier atmosphere for you, your employees, and your customers.
Working with a team of professional carpet cleaners will save you a lot of time and energy. Instead of renting inadequate machines and doing it yourself, work with the experts that get the job done on your off time.
Removing carpet stains can be an incredibly frustrating process if you don't have the proper tools, equipment, and experience. Our team knows all the tips and tricks to remove stains, even those that are deeply embedded in the carpet fibers.
Our cleaning technicians are trained to adhere to rigorous standards so your employees and clients can feel healthy and refreshed in your facilities. In addition to our meticulous carpet and floor cleaning services, Health Point Cleaning Solutions offers various janitorial and custodial plans that have serviced businesses large and small for over 16 years.
We Provide Professional Carpet Cleaning In Mesa AZ
Now more than ever, maintaining a healthy workplace is paramount to the well-being of your business. Our deep floor cleans remove ground-in dirt residue to improve office air quality. Steam cleaning and hot water extraction thoroughly disinfects surfaces, leaves your spaces germ-free, and prevents the spread of bacteria.
Our team specializes in a variety of services, including commercial carpet cleaning. We utilize professional-grade equipment and specialized carpet cleaning solutions to ensure maximum efficiency and cleanliness. We have the years of experience and training needed to expertly clean carpets without leaving them soaked with water or leftover residue. At Health Point Cleaning Solutions, we work closely with you to navigate around your schedule and create a plan that fits your needs.
The Search For Professional Commercial Carpet Cleaning Near Me Is Over!
At Health Point Cleaning Solutions, we set ourselves apart from the competition with customized commercial carpet cleaning plans to fit your needs. We are confident we can build a plan that not only gets the job done right but fits nicely into your budget. Whether you manage a small business, a large corporation, a medical office, an educational facility, or anything in between, Health Point is here to serve you and your community. Contact us today to get an estimate!