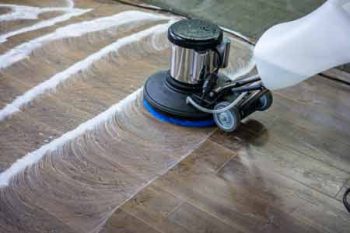 We Are Your Local Janitorial Cleaning Company In Phoenix
At Health Point Cleaning Solutions, we provide the most trusted commercial cleaning services in the Phoenix area. Over the last 16 years, we have built a team of professionals guaranteed to meet your needs. We always adhere to rigorous cleaning standards, from carpet cleaning services to hard floor cleaning. Local businesses across Phoenix have partnered with our technicians to ensure that their facility's challenges are met with efficient and consistent cleaning solutions. We offer top-tier janitorial and custodial office cleaning services, healthcare cleaning services, and everything in between. Our team is ready to take your business cleaning needs off your hands. Contact us today to schedule an appointment!
Benefits Of Janitorial Services
Our professional cleaning crews do more than just carpet and window cleaning. We provide medical cleaning services, restaurant cleaning services, school cleaning services, cleaning offices, and more. There are numerous benefits a business facility can gain by working with a reliable company like Health Point Cleaning Solutions, including:
Boosted Employee Morale and Productivity

Improved Professional Presence

Healthier Environment for Employees
End Your Cleaners Near Me Search
Having a regular cleaning schedule in place results in long-term savings. Consider your carpets, for example. Without routine carpet cleaning, dirt, oils, and other contaminants will become deeply ingrained in the fibers and result in the need to replace the entire carpet. Additionally, working with an experienced cleaning company means you get a wide range of high-quality services, from window washing to sterilization and a customizable cleaning service that fits your needs. Our professional team uses advanced technology and equipment to ensure the high standards of yourself and our company are met. We provide the friendly cleaning solutions that Phoenix business owners want and need.
Call Us For Janitorial Commercial Cleaning Today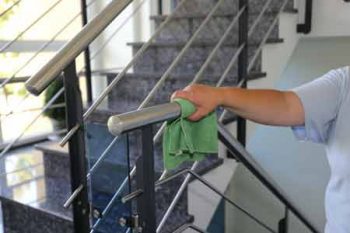 At Health Point Cleaning Solutions, we understand that no two businesses are alike. That is why we consult closely with our customers before determining the best cleaning and maintenance service plan for their business. Through our janitorial services and healthcare cleaning, we keep in close contact with your business to ensure we maintain our quality control program and meet your needs every step. Each facility provides unique cleaning challenges that we approach with innovative, meticulous, and effective solutions.
We Can Send a Janitor to Many Commercial Buildings
Our cleaning professionals have extensive experience servicing various types of businesses.
We provide services for businesses of all kinds, such as the following:
Medical facility cleaning
Office cleaning
School cleaning
Restaurant cleaning
Retail establishment cleaning
Industrial complex cleaning
Health Point Cleaning Solutions is the quality commercial cleaning company you need to take your business to the next level when it comes to maintaining a clean, sanitary environment for your business.
Our Janitorial Cleaning Services
Health Point Cleaning Solutions offers short-term and long-term contracts that are tailored to your business's needs. As your needs change, we adapt and deliver. In a growing market, our commercial cleaning rates are highly competitive, and our quality remains superior. We are determined to find a commercial cleaning plan that fits your budget and provides you with state-of-the-art sanitation technology. Whether you need medical office cleaning, corporate office cleaning, or something in between, we work with your schedule to ensure that your normal business hours are not disrupted. At Health Point Cleaning Solutions, our janitorial service providers go the extra mile and put your needs first. Call today to schedule a consultation and free initial detail cleaning, and let's find a plan that works for you!