We Are Your Local
Commercial Cleaning Company
In Glendale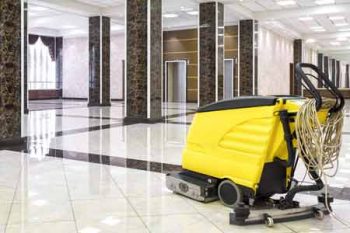 At Health Point Cleaning Solutions, we believe that everyone deserves to live and work in a safe, clean, and healthy environment. Having a regularly cleaned workspace is about more than just your appearance to your customers; it is also about keeping you and your employees safe and maintaining a professional reputation. Our team of experts provides exceptional cleaning services to various buildings throughout the Glendale area. We hold ourselves to the highest standards by utilizing state-of-the-art equipment, industry-standard methods, and professional-grade products. No matter what type of facility you own, we will create a customized plan that fits your schedule and budget.
We provide a variety of cleaning services, including:

Janitorial Services
Office Cleaning Services
Medical Facilities
Carpet Cleaning
Floor Cleaning
Biohazard Cleanup
Homeless Encampment Cleanup
Hoarding Cleanup
Crime Scene Cleanup
And More
Our team of technicians methodically cleans, sanitizes, and disinfects your business, leaving you with a spotless workplace—partner with a company that cares about you, your employees, and your customers. Call Health Point Cleaning Solutions today to schedule an appointment.
Give Us A Call For
Professional Cleaning Services
Today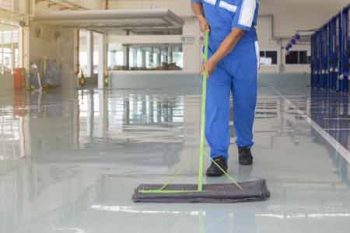 Finding the right cleaning company for your business is an important decision. At Health Point Cleaning Solutions, we do everything we can to provide you with the highest quality services available, which means maintaining our standards for employee training, safety procedures, and client communications.
All of our technicians receive ongoing training regarding new products, methods, and equipment. To ensure your business is getting the best possible cleaning services, we utilize the most effective resources. Safety is a top priority at our company which means staying up-to-date on all the new protocols. Working in the cleaning industry means coming in contact with many hazardous materials, from mold, bacteria, and viruses to biohazardous waste, diseases, and bodily fluids. Our team has the necessary training and experience to clean, disinfect, and dispose of these materials.
Customer service is just as important to us as our cleaning standards. Our goal is to provide you with a positive experience every time we clean your business facility. We understand that running a company is already a handful without rearranging your schedule for cleaning services; when we create a customized plan for you, we take this into account. Our team can clean outside your work schedule to avoid causing distractions to your employees and customers. We always maintain clear communications with our clients and address any concerns as quickly as possible.
The Search For
Commercial Cleaning Services Near Me
Is Over!
At Health Point Cleaning Solutions, we understand that none of the spaces we clean is one size fits all. By offering everything from carpet and floor cleaning to odor removal and medical waste disposal, we can provide a wide range of services for businesses in Glendale and surrounding areas.
Our professional team is here to provide superior commercial cleaning services to all types of facilities, including:

Schools
Hospitals
Apartments
Restaurants
Offices
Retail Establishments
Industrial Complexes
And More
We strive to provide the highest quality services you need at the affordable prices you deserve. When you work with a cleaning company, you want a team that upholds strict guidelines for cleanliness and health. We follow the industry safety standards set forth by OSHA (Occupational Safety and Health Administration), DOT (Department of Transportation), ADEQ (Arizona Department of Environmental Quality), and others. For commercial cleaning services you can rely on call Health Point Cleaning Solutions today and schedule an appointment!