We Are Your Local
Floor Cleaning Company
In Glendale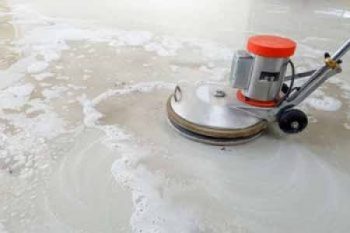 When choosing a commercial floor cleaning company in Glendale, you want a team that's seen it all. For the better part of two decades, Health Point Cleaning Solutions has used advanced techniques to keep your floors spotless. From vinyl and linoleum to stone and tile, we have a customized cleaning plan that will suit your business needs. Our team specializes in a variety of floor cleaning services, including commercial carpet cleaning. To restore the shine and luster of your floors while preserving their durability, contact us today to schedule an appointment!
Professional Floor Cleaners
At Health Point Cleaning Solutions, we take pride in providing the highest quality commercial cleaning services available. Having professionally cleaned flooring not only reflects positively on your business but also ensures the safety of you, your employees, and your customers. Dirty floors build up a layer of grime that becomes slippery. Properly cleaned and treated floors are much more slip-resistant. Our team utilizes state-of-the-art equipment and various cleaning products to guarantee your floors are spotless. Depending on the type of flooring you have, our technicians will use different cleaning methods to care for the material. We will work with you to identify areas of your property that have higher foot traffic and require more attention.
Give Us A Call For
Commercial Floor Cleaning Services
Today!
Whether you need floor cleaning services for your restaurant, office, medical office, or anything in between, Health Point is here to positively impact your business operations and budget. Having your employees clean their own workspace is costly and inefficient. Less experienced cleaning companies may offer bloated contracts and leave underwhelming results. We take pride in our unbeatable prices and an unrivaled team of technicians. Give your clients and employees the healthy, germ-free surfaces they deserve. Arizona's top corporate cleaning company is standing by, ready to tailor a sanitation plan that fulfills your needs.
Types Of Floor Care Services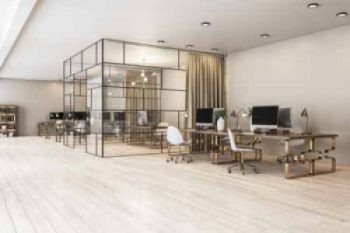 A standard mop and soapy water might be adequate for cleaning the floors in your home, but commercial flooring requires a much different approach. We understand that your floors deserve better than mediocre services with harsh chemicals.
Our team has years of training and experience working with different types of flooring, and we always come prepared with the right tools and equipment to treat the floors in your building.
Tile Floor Cleaning
Tile floors require regular maintenance, including washing, buffing to remove scuffs, and an application of linoleum-friendly wax.
Vinyl Floor Cleaning
When it comes to vinyl floors, excessive moisture can cause irreversible damage. We use a non-abrasive technique combined with a mild cleanser.
Linoleum Floor Cleaning
Linoleum is a fairly low-maintenance flooring option. Regular sweeping and mopping followed by scheduled waxing and polishing will keep your floors in prime condition.
Stone Floor Cleaning
Depending on the type of stone you have, the techniques and cleansers we use will vary. From marble and terrazzo to granite and slate, we treat your floors with the proper care and attention to detail they deserve, without stripping chemicals.
The Search For
Commercial Floor Cleaners Near Me
Is Over!
Our commercial floor care services are an important step in maintaining your business' image and health, but it doesn't stop there—we office full janitorial and custodial services in Glendale and the surrounding areas. Our staff works closely with you to create a cleaning plan and schedule that addresses the unique needs of your facility. For all your commercial cleaning needs, contact Health Point today for a consultation!