Staying productive in an office is key to the success of any business, and the cleanliness of the building plays a huge role. Not only does a messy or dirty space affect morale, but it can also be unhealthy for employees due to potential hazards like spreading viruses and bacteria. So how often should your office building be cleaned? In this blog post, we'll be exploring all the factors that go into determining a regular office cleaning schedule, from the frequency of use to health codes, so you can make sure your workspace stays spick-and-span while promoting optimal productivity!
1. Number of Employees
Ensuring your office is kept tidy can be an important part of workplace productivity and maintaining a comfortable office atmosphere, but depending on the size of your organization, the frequency of cleaning needed to keep things clean and sanitary can vary dramatically. It stands to reason that a larger workforce will necessitate more frequent cleaning to maintain health standards and reduce the spread of germs, while a smaller operation may not be subject to the same level of maintenance. By setting up a routine schedule of cleaning based on how many people are regularly in the space, you can ensure that necessary hygiene protocols are met without excess waste or expense.
2. Type of Business
The type of business you have plays a vital role in determining the frequency at which your office building needs to be cleaned. Depending on the industry, the level of cleanliness and sanitation required will vary greatly; for example, a medical practice would need more frequent and thorough cleaning than a software development company. Knowing this information is important when looking for an experienced professional cleaning service as they can provide insight into how regularly the office should be cleaned, how deep of cleaning is necessary and what special scrubbing or detailing may be necessary based on usage or foot traffic areas. It is always best to work with experts in the field in order to ensure a safe and hygienic environment in any workplace setting.
3. Size of Your Office
The size of an office plays a key role in determining how often a building should be cleaned. Larger offices, such as those in corporate settings, typically require more frequent cleanings than smaller workspaces like home offices. This is because larger spaces with more people generate more dirt, dust, and germs which can quickly accumulate and can lead to health hazards if not addressed on a regular basis. In addition, larger office spaces are likely to have a higher frequency of foot traffic compared to smaller ones which will also necessitate more frequent cleanings. Overall, the size of an office is an important factor to consider when determining how often it needs to be cleaned for safety purposes.
4. Frequency of Clients or Other Visitors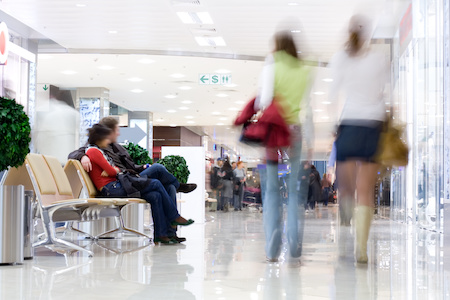 The frequency of clients or other visitors that come to an office building has a significant impact on the needed cleaning schedule. It is important for businesses to consider how often people visit their premises, as this will dictate the amount of time and effort required to keep the space in top condition. With high visitor numbers (dental offices or other medical offices), regular and thorough cleaning should be implemented to ensure a safe and hygienic environment. Conversely, if there is minimal footfall around the office, it should serve as a reminder that extra attention isn't necessary; basic touches such as vacuuming, dusting and wiping down surfaces are enough to maintain a clean and pleasant atmosphere. By taking into account how frequently people come and go, businesses can create a suitable cleaning routine that meets their needs while also adhering to standards of hygiene.
In Need of Office Cleaning Services? Call Health Point Cleaning Solutions!
As any business owner knows, first impressions are everything. That's why finding the right corporate cleaning company is so important. Your office space is a reflection of your brand, and cleanliness is often the first thing your clients notice. At Health Point Cleaning Solutions, we ensure that your office cleanliness matches the excellence of your brand. With an expert team of cleaning technicians and robust administrative support, Health Point can work with your schedule and budget to find commercial cleaning services that work for you.
Health Point Cleaning Solutions is proud to offer the following services:
Janitorial Services (hospitals, offices, schools, retail establishments, and more.)
Commercial Cleaning Services (hospitals, offices, schools, retail establishments, and more.)
Commercial Carpet Cleaning Services
Biohazard Cleaning Services
Homeless Encampment Cleanup
And much more!
Benefits of choosing Health Point Cleaning Solutions:
Customer Satisfaction
Excellent Customer Service
Dedicated Cleaning Teams
Clean Business Facility
Comprehensive Commercial Cleaning Packages
Wide Array of Janitorial Cleaning Services at Affordable Prices
And Much More!
If you're ready to elevate your business with the top corporate office cleaning company in Queen Creek, AZ and nearby communities, call today to schedule a consultation!